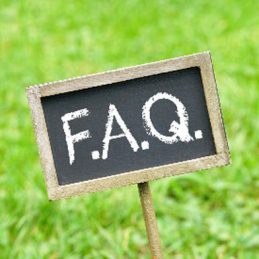 How much will it cost me?
We do not charge a fee, the advice is free. Whichever insurer you chose will pay a commission via the network to Hart Securus.
I've had cancer; I can't get insurance
Not necessarily, there are all sorts of options available.
Which insurers do you use?
The most suitable for your situation. We have access to the whole of the market. We do business with Zurich, Legal & General, Vitality (was Prudential / PruHealth), Aviva, Aegon, Friend's Life, Royal London, LV, Exeter, AIG, British Friendly and others. You have the confidence of Hart Securus who are working for you, not the insurer.
How long am I locked in for?
Never. You can cancel any policy at any time with no penalty. Typically your first payment will come out a few weeks after your cover has started.
It's different for every person. For some it is very quick and for others it can take longer; especially if the insurer needs a Doctor's report to back-up the application. This can take 6 weeks. The insurer pays for these costs.
Putting your policy into trust is a good idea. By filling out a simple form you can nominate exactly who receives the monies (the beneficiary). This is administered by the trustee. The proceeds will be paid much quicker without the need to go through probate. Proceeds are held outside of the estate; thereby avoiding the need to pay inheritance tax IHT or reducing the amount to be paid.
I'm not happy giving my bank details over the phone
At no point do we take any monies from you; we only set up direct debits. Imagine you lost your wallet or it was stolen and the bank sent you a new card – we only ask for the sort code and account number; which would be the same as on the stolen card.
You've been fantastic, why can't you do my mortgage?
We have decided at this point to focus purely on protection so that we can be the best at it. We have some great partner firms that we can refer you to.
We aim to be the best and friendliest protection broker. We don't like to be beaten on price and will work with you on this. Hopefully we'll work together for a long time.
Can you sort out a work policy?
Yes, let's have that conversation.
Every year, the insurers release their pay-out rates. According to The Association of British Insurers (www.abi.org.uk), 97.3% of protection claims were paid out in 2015.
I've got an old policy; shall I update it?
Most times no – policies usually increase in price with age if you are starting them again. We produce a recommendation factoring in what you have and what you need, the final solution may be a mix of the two.
Where can I get more information?
Do you have a complaints procedure?
Yes. If you wish to register a complaint, please contact:
​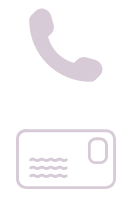 The Right Mortgage
01564 732744
St Johns Court
70 St Johns Close
Knowle
B93 0NH