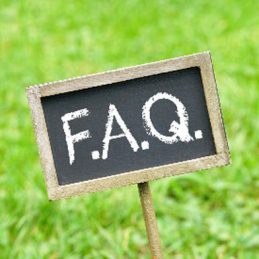 How much will it cost me?
We do not charge a fee, the advice is free. Whichever insurer you chose will pay a commission via the network to Hart Securus. We then spend that on crisps.
I've had cancer; I can't get insurance
Not necessarily, there are all sorts of options available. We are medical experts, and yet still can't fix our own niggling itch.
Which insurers do you use?
The most suitable for your situation. We have access to the whole of the market and they all bring something slightly different to the party. We do business with Zurich, Legal & General, Vitality, Aviva, Aegon, Friend's Life, Guardian, Royal London, LV, Exeter, AIG, British Friendly and others. You have the confidence that Hart Securus  are working for you, not the insurer. We will help you with any claims, but draw the line at picking up dry cleaning.
How long am I locked in for?
Never. You can cancel any policy at any time with no penalty. Even if you are Man Utd. Typically your first payment will come out a few weeks after your cover has started. We just ask that you keep us informed and maybe wish us a happy new year.
It's different for every person, although fact finds are usually less than 10 minutes, we don't ask fluffy questions. Unless it's a medical fluff problem. We then give advice then between us agree what we will go away and price up to send to you. Sometimes the insurer needs a Doctor's report to back-up the application. This can take 6 weeks. The insurer pays for these costs.
Putting your policy into trust is a good idea, not just an old wives tale. By filling out a simple form you can nominate exactly who receives the monies (the beneficiary). This is administered by the trustee. The proceeds will be paid much quicker without the need to go through probate. Proceeds are held outside of the estate; thereby avoiding the need to pay inheritance tax IHT or reducing the amount to be paid.
The market has been affected (or should we say infected?) by it. With regard mortgages - lenders are more cautious. With protection - underwriters are nervous so will postpone applications if you have been exposed. Critical illness cover does not pay-out for Covid however should it lead to you getting a critical illness it will pay-out.
When did you start doing mortgages?
We launched just at the start of a global pandemic. We're clever like that. Look for the video introducing Ian our lovely mortgage guy.
We aim to be the best and friendliest protection broker. We don't like to be beaten on price and will work with you on this. Hopefully we'll work together for a long time. And we have teenagers to feed.
Can you sort out a work policy?
Yes, let's have that conversation. We help small companies protect themselves should a key person go. We can't really help if the coffee machine goes down.
Every year, the insurers release their pay-out rates. According to The Association of British Insurers (www.abi.org.uk), 97.3% of protection claims were paid out in 2015, increasing to 98.3% in 2019, that's nearly up to my protection exam results!
I've got an old policy; shall I update it?
Most times no – policies usually increase in price with age if you are starting them again. We produce a recommendation factoring in what you have and what you need, the final solution may be a mix of the two. Sometimes a product change / enhancement is justification for a switch. Or maybe a new font is really lovely.
Where can I get more information?
For free and impartial money advice, set up by government. Or the guy in the pub that knows everyone.
Do you have a complaints procedure?
Yes. If you wish to register a complaint, please contact:
​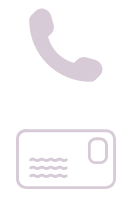 The Right Mortgage
01564 732744
St Johns Court
70 St Johns Close
Knowle
B93 0NH